Personal Injury Attorney in Asheville, North Carolina
Don't Pay for Another Driver's Negligence after a Personal Injury
Partner with An Experienced Personal Injury Lawyer In Asheville, NC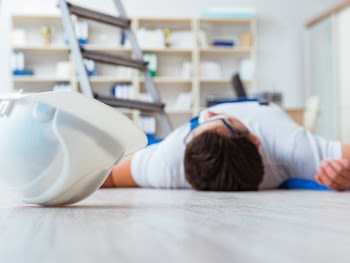 After you're injured in an accident, you may not know where to turn. If you're left with serious injuries or emotional trauma, you deserve compensation. The LAW OFFICE OF JUSTIN SIGMON is here when you need a personal injury lawyer in Asheville, NC. The claims process can be confusing, so your attorney will lead you through the necessary procedures to fight for the compensation you deserve.
Justin Sigmon gives your case extreme care and attention because he understands that you're going through a rough time. Choose an experienced personal injury lawyer you can rely on, and get in touch with the LAW OFFICE OF JUSTIN SIGMON today.
Types of Personal Injury Cases
Auto accidents happen every day and leave victims unable to work or pay their medical bills. There are many types of personal injury cases Justin Sigmon can handle that involve:
Auto accidents

Trucking accidents

Slip-and-fall accidents

Medical malpractice

Product liability
If you need a personal injury lawyer to submit a claim on your behalf, reach out to the LAW OFFICE OF JUSTIN SIGMON in Asheville, NC today.